Events
Recent Fund raising Events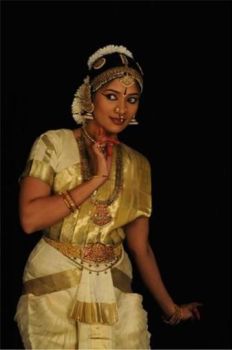 Feb 2018 : Divya Kasturi, a multifaceted dance practitioner, presented an excellent dance performance at the Winston Churchill Hall, Rusilip on the 17th of February 2018. Her dance was preceded by two short performances from young artistes, the first a vocal recital from students of Vamsi Krishnan, followed by a dance recital by Divya's students. The main event was the dance performance by Divya, who danced non stop for two hours on the theme 'Nesam'. Divya depicted different aspects of Nesam – divine devotion, love, motherly love, patriotic spirit and universal peace. The packed hall was enthralled by her performance.
Nov 2018 : OP organised a lunch time event to raise funds at the VIP Lounge, Edgware on the 18th of November. Music was provided by Suresh, a familiar figure on the UK entertainment scene and his band, Breeze, and included a tribute to the late AE Manoharan. The event was enjoyed by the large audience of over 350, and raised a considerable sum of money for OP.
Jan 2019 : A New Year party held in the Church of St Michael and All Angels, Stourbridge raised £1,600 for OP. A further donation of £250 each was received in 2020 for OP Feeding and the OP Wells Programme as well.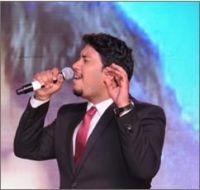 June 2019 : RP Shravan, a very popular playback singer from Chennai, who was initially trained in Carnatic music, backed by the popular London band Gajan and the Free Birds, presented a wonderful evening of Tamil music, including some perennial favourites interspersed with recent film songs. The event was staged at the Watersmeet Theatre in Rickmansworth, a popular venue for Sri Lankan cultural events.
October 2019 : OP Kaithady, led by Drs. Deutram Thambapillay and Ranjit Thambirajah, and assisted by the trustees of OP UK, organised a lunch / dance at the VIP Lounge, Edgware on the 13th of October. Music for dancing was provided by the talented Suresh and his band, Breeze. The event was supported by the Hearing Conservation Council UK. The event was a great success and the target for raising sufficient funds to donate a van for the use of the Kaithady Nuffield School was easily met.
November 2019 : Dr. Ambikapathy who had previously climbed Mt Kilimanjaroo to raise funds for OP, organised a book launch function in London for his book Kanden Kailasam ; Kailash : A Journey of a lifetime on the 17 th of November 2019 at the London Sri Murugan temple. All the money raised at the function was donated to OP, and all proceeds from the sale of the book is also being donated to OP, a generous gesture which we appreciate greatly.
February 2019 : RP Shravan made a return to the UK by popular request and staged 2 concerts – in Coventry on the 22nd and in London at the Watersmeet Theatre on the 29 th February, backed once again by Gajan and the Free Birds. A large audience, once again, enjoyed his versatile performance.