How can I help?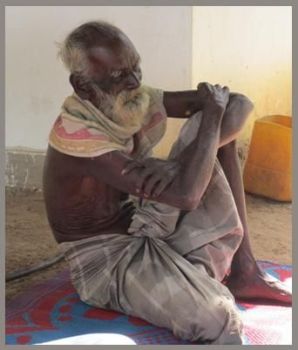 We need the heartfelt support of people who share with us the desire to assuage the hunger in Jaffna. The underlying sentiment that drives us to help in this project is hidden in the old Tamil expression 'Oru Paanai'. This is an expression that our grandparents used, to describe our common heritage, our common destiny and our original humble beginnings when our fore fathers' ethic was to share the food and resources within the larger extended family.
Find out about the Appeal for Help here.
The words of an ancient Tamil saying comes to mind 'Aiyam ittu unn'– meaning 'first give alms before you sit to eat'.
Another saying comes to mind - 'Iyalvathu karavel'- meaning 'what you can do, you must not fail to do'.
Another saying goes 'Eevatthu vilakel' – do not stop being generous in giving.
We have in our Tamil moral and religious code sufficient weight and obligation laid on our soul for an unambiguous response.

Please join us and share what you have in your Paanai with those who are hungry.
You can give to Oru Paanai online
here via Justgiving
, including the option to GiftAid your gift
To download a Standing Order form, please click here.
To simply send a cheque, please make this payable to 'Oru Paanai'
In both cases please send to Oru Paanai Treasurer, c/o 58 Hungerford Road, Stourbridge, West Midlands DY8 3AB

If you are a UK tax payer, please also GiftAid your donation by downloading and completing the GiftAid declaration here and returning it with your Standing Order form or other gift.
Thank you.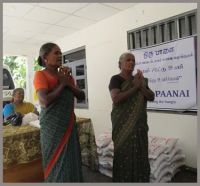 We would like your feedback if nothing else. We are aware that you may be already committed elsewhere.
Accountability
· Our overheads are minimal and at present is 10%.
` Our accounts are audited by A.G. Sharma and Company in Sri Lanka and by Nicklins in Halesowen UK.
· You can expect periodic reports electronically.
Thank you for your interest.